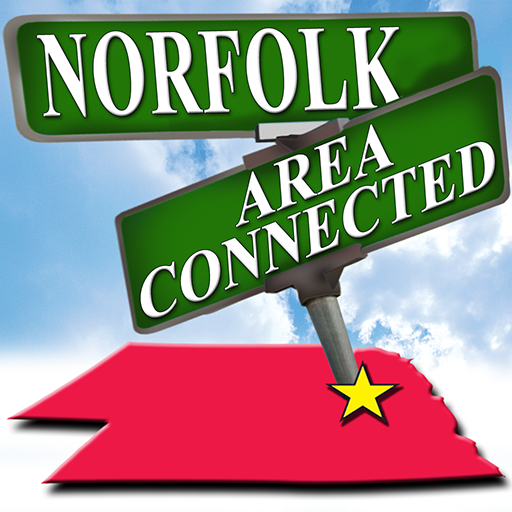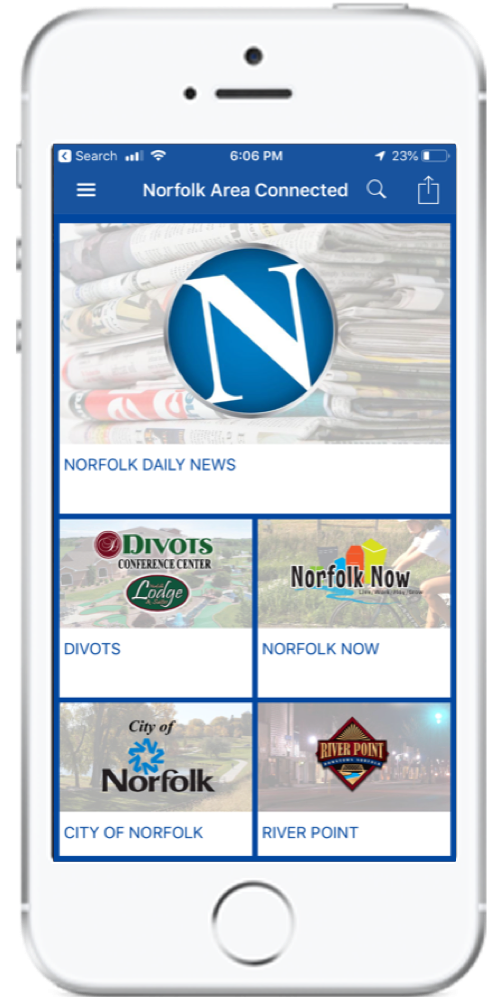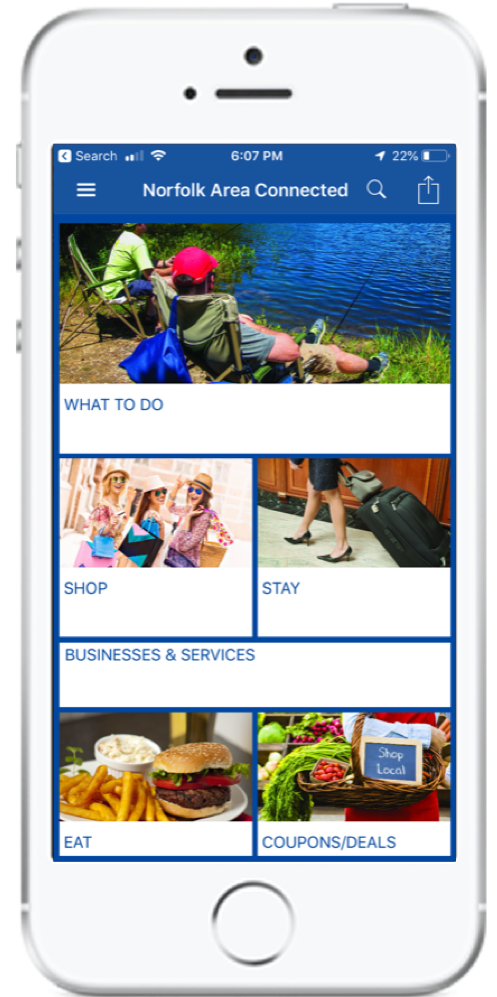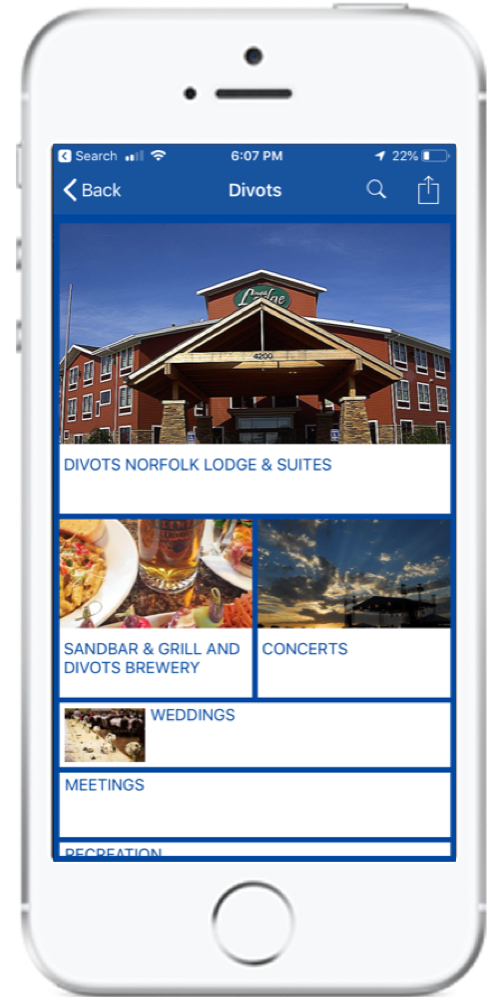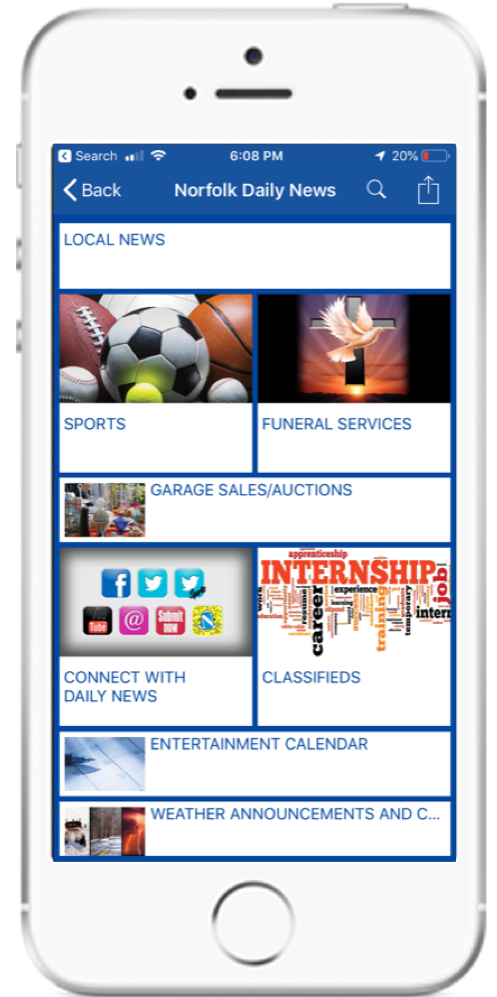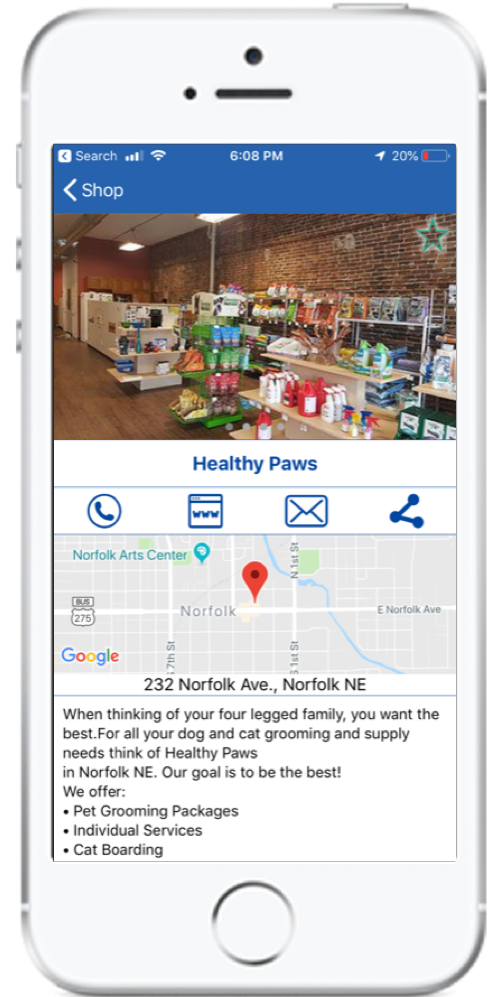 App Description
The Norfolk Daily News created Norfolk Area Connected as a joint project between several of the major organizations in Norfolk and Northeast Nebraska. The publisher is leading the way in creating a comprehensive community app for the area. It is geared towards both visitors and residents and provides a variety of content to fit the needs of all.
The app features content from Norfolk Now which is made up by the Norfolk Area Chamber of Commerce, the Norfolk Area Economic Development Council and the Norfolk Area Visitors Bureau. The City of Norfolk has a dedicated section featuring city news, links to the city council and citizen request services. The River Point in Downtown Norfolk section exhibits businesses and downtown events. The app homescreen also includes easy-access sections for shop, stay, eat, activities and businesses and services. The Divots Conference Center and Lodge is a major sponsor with an "app-within-an-app" section for their content.
Lastly, the Norfolk Daily News provides access to their local news coverage, sports, classifieds, entertainment calendar, weather announcements and more, creating an app that appeals to a large audience.