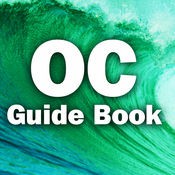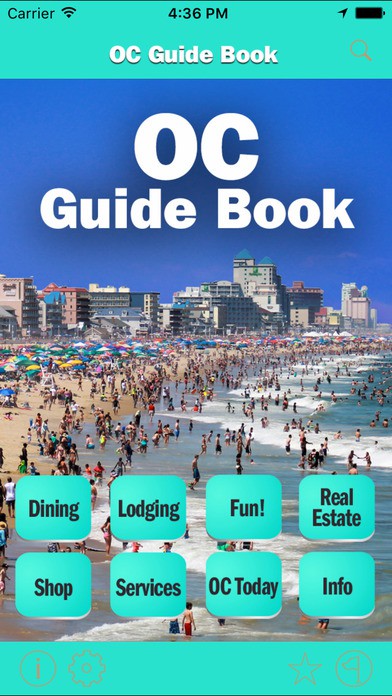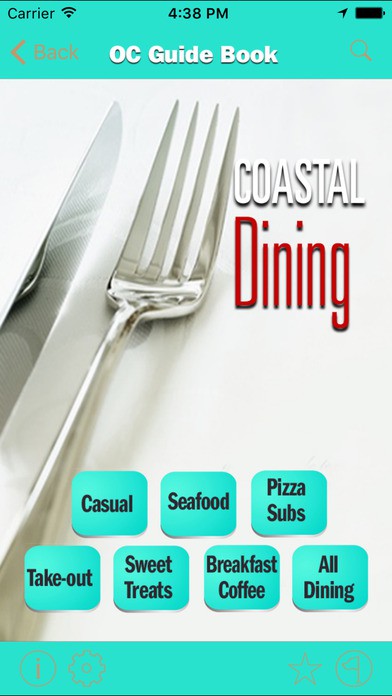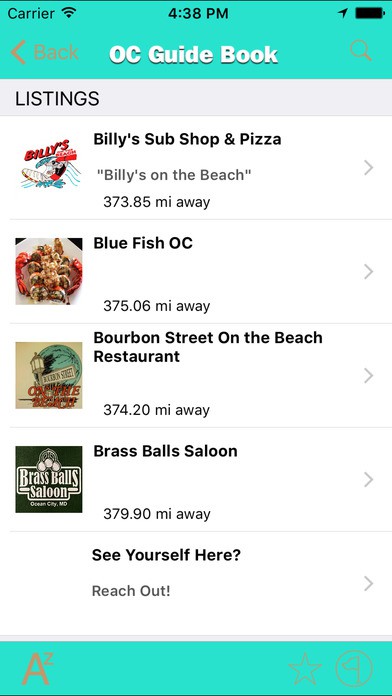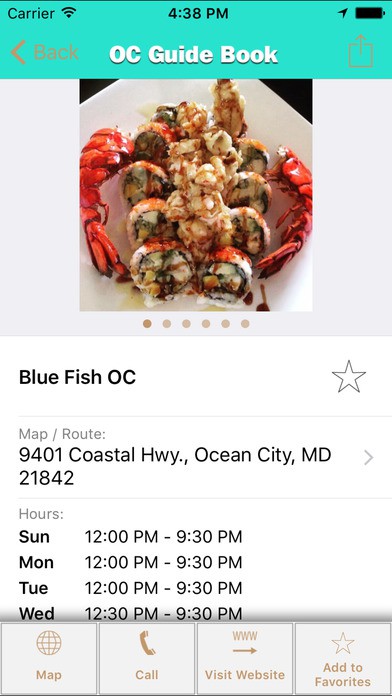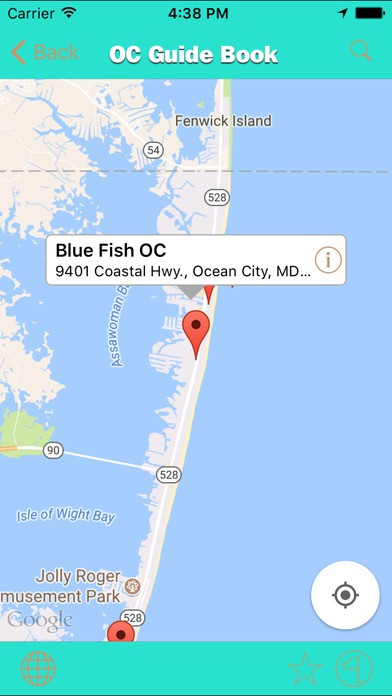 App Description
OC Guide Book helps you find top Ocean City, Maryland hotels, restaurants, entertainment and fun things to do in the one of the Mid-Atlantic region's most popular vacation resorts. Whether you live at the beach or are in town for a weekend, OC Guide Book is handy to have with you, as it also features up-to-date weather, tides and travel advisories as well as information on special events and special deals.

Looking for some great steamed crabs, followed by some equally great live music? We can help with that. Want to do some fishing or play a few rounds of golf? OC Guide Book can help with that too, just as it can with real estate and shopping deals. And, of course, we can help you find a place to stay, from plush hotels with all the amenities to family-friendly accommodations and condo rentals to area campgrounds.

Ocean City is Maryland's second largest city in the summer and it's always changing, so even if you're a seasoned visitor or have lived in the area for years, there's always something new to discover no matter what time of year it might be. Stay up to date and find out what's new at the beach with OC Guide Book.

It's all in one organized, convenient and portable package provided by Ocean City's own newspaper of record, Ocean City Today.